NPR (National Population Registrar)
---
The National Population Register (NPR) is a comprehensive identity database to be maintained by the Registrar General and Census Commissioner of India, Ministry of Home Affairs and Government of India (RGI).
VCIL has executed National Population Register (NPR) Data Digitization project in Tripura, Assam, Meghalaya and Mizoram States.
UIDAI (Unique Identification Authority of India)
---
UID project is a significant part of country wide initiative of Government of India and Government has started the project of Unique Identification Authority of India (UIDAI) under auspices of Planning Commission.
UIDAI has enlisted EA's (Enrollment Agencies) by keeping in mind their financial and technical capabilities. Registrars recruit enlisted EAs for handling the task of enrollment of collecting demographic data, biometrics (Resident Photo, Finger-prints & Iris) in different Rural & Urban regions.
On pan India basis, VCIL is enlisted as an EA with UIDAI in the categories of tier T3 & F4 and it has been provided this task in Jharkhand, Bihar and Rajasthan States by different National & State Registrar such as Department of Information Technology, Ranchi & Jaipur, Jharkhand and Dena Bank etc. Vision Comptech has handled the task of enrolling around 3 Million people.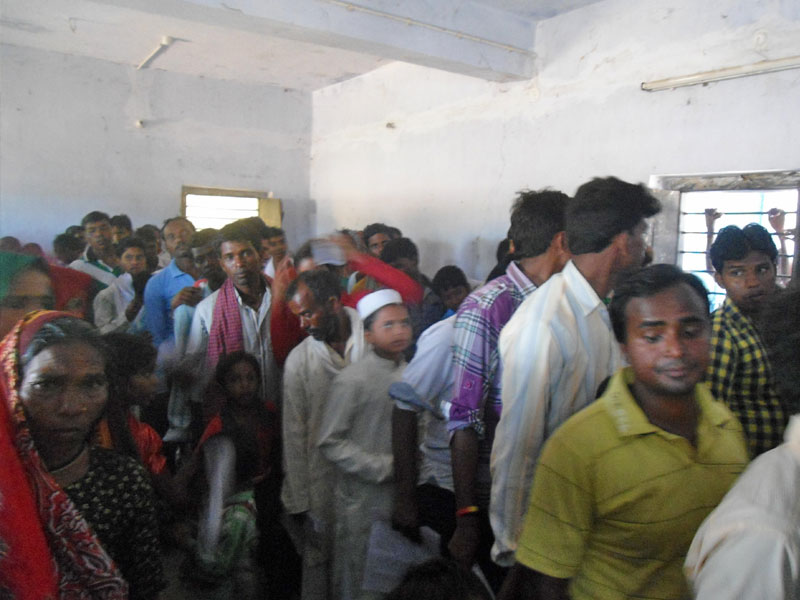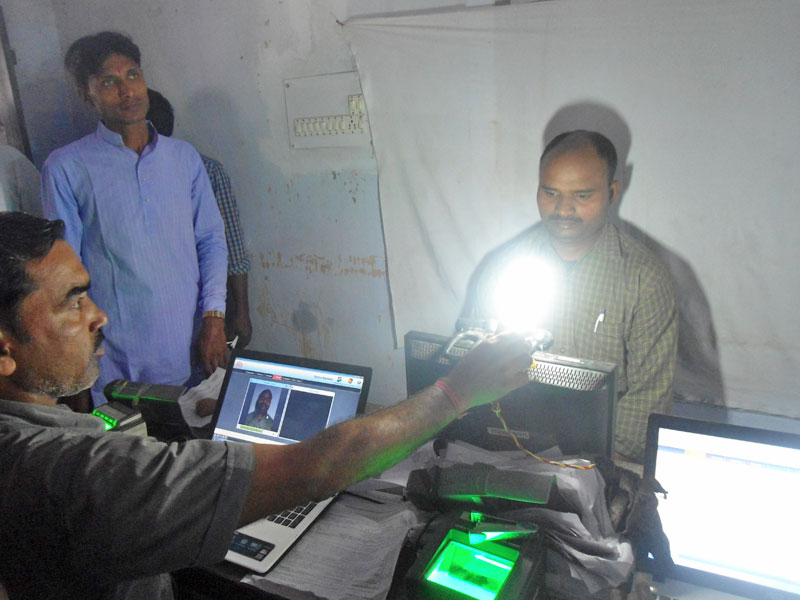 E-Mitra
---
E-Mitra is an ambitious E-Government initiative of Government of Rajasthan which is being implemented in all 33 districts of the State using Public-Private-Partnership (PPP) for convenience and transparency to citizens in availing various services of Government and Private Sectors under a single roof at their door steps using an e-platform. The primary objective of the E-Mitra is to provide integrated citizen services pertaining to all departments under one roof to the public in an efficient, transparent, convenient and friendly manner using IT in all or any aspects of citizen service to maximize speed, accountability, objectivity, affordability and accessibility from the perspective of the citizens. Citizen can avail the various services through e-Mitra KIOSK or through Internet.
Vision Comptech has been awarded contracts of several districts of Rajasthan to set up e-Mitra Kiosks as well as provide service for Bhamashah, UID and Financial Inclusion (FI) projects under Jan Dhan Yojana.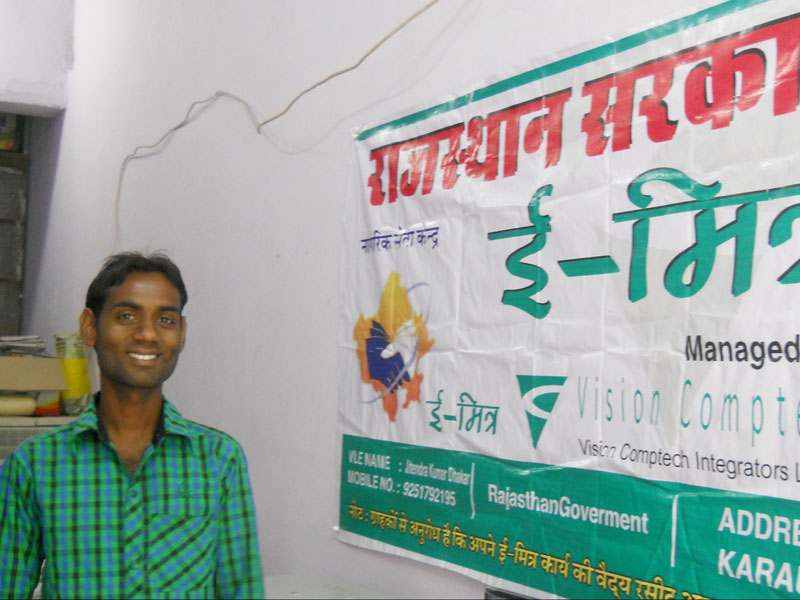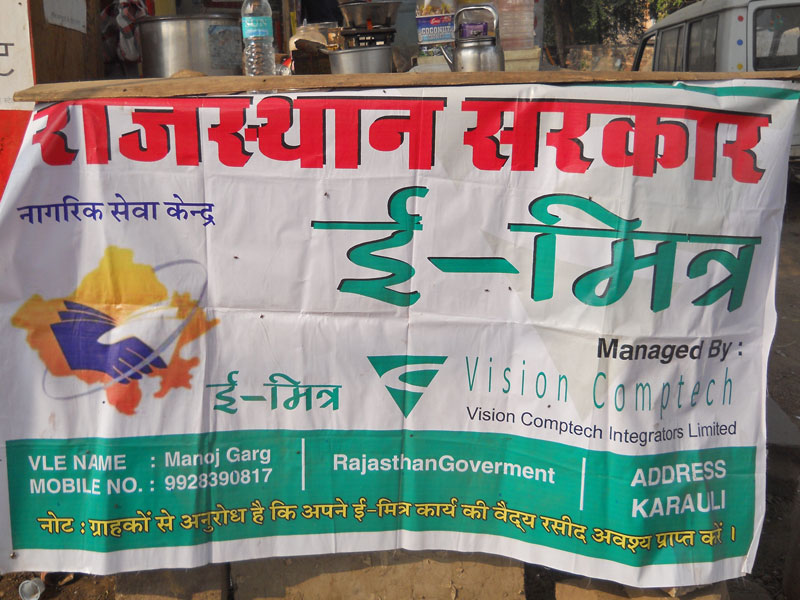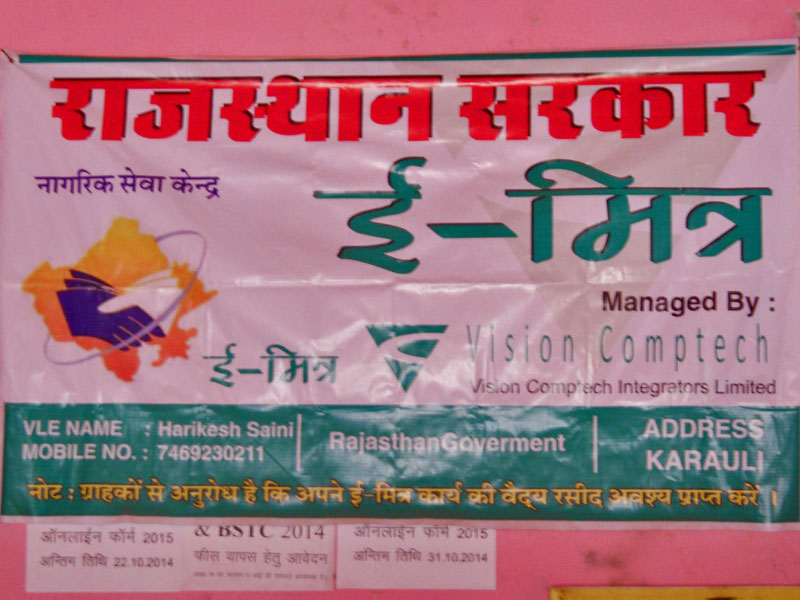 IT Infrastructure – Development & Management
---
Vision operates out of Kolkata and has strength of around 250 employees. The Company has a state of the art office in the IT Hub of Kolkata at Sector V, Salt Lake. The Development Centre has fully networked infrastructure comprising of a wide range of nodes, servers and a variety of high-end hardware equipment globally connected by multiple high-speed communication links.
Data Digitization & Migration Services
---
VCIL has major experience in managing customized Data Digitization projects for various industry expectations. Backed by our own software products and tools, such as Workflow Management and Process Monitoring Systems, we have been handling large scanning/digitization projects in major private & public sector units in marine, Institute, insurance sector and in government organizations.